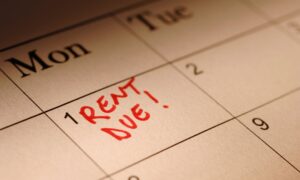 In the current digital era, the landlords are adapting modern ways of accepting rent from the tenants. Automating the process can certainly reduce the hurdles in receiving the rent. In the past, landlords would meet the tenants in person to collect the rent payments. However, with the evolution in technology; it has become easier to transfer payments.
The number one method to being used to collect rent is through electronic transfer of funds. There are various companies and banks offering electronic transfer services which have major benefits. The major benefits are obvious; it simplifies tracking your rental income, it helps the tenant by making their rent payments simple, and it means you won't have to run down to apartments and make attempts to receive payments from the tenants. However, if the landlord lives on the same property then it would not be worth it to automate the process of collecting rent.
The second most common way of rent collection is in-person collection. This is the oldest tried and true method of meeting your tenant to collect rent and certainly has its benefits. Firstly, you get to meet your tenants to ensure there are no issues with the property. It also allows you to take a quick look at the property to make sure the tenants are keeping the property in a good state. Secondly, there's no run-around trying to deal with mailed or electronic payments falling through due to unforeseen circumstances. It can be a frustrating and time consuming process to collect rent in person, but it has its own advantages.
The third most common and important way of rent collection for investors is through a property management company. It is often the easiest method for being a "hands-off" landlord. Property management companies typically offer more than rent collection, going so far as to handle tenant complaints and maintenance, even filling vacancies on your properties. Property management companies have in-depth knowledge and experience of the legal ways of collecting rent from the tenants. Therefore, it's best to consult a professional property management company to seek advice on rent collection.
If you are looking to hire a Property Management company to manage your property and collect rent on your behalf then consider hiring ACCL Property Management. For free consultation, please email us at info@acclpropertymanagement.com or call us at 905-432-8961