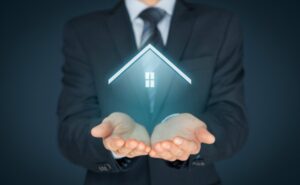 Landlords often come across the thoughts of managing their rental property on their own rather than hiring a professional property management company to manage their property. Oftentimes naive landlords face stressful situations with the tenants which results in complications due to the lack of knowledge about the rights and laws. Some landlords do not run credit or background checks because they do not have the time or know where to get the reports. Renting to people without regard for their criminal background and financial history is one sure way to end up with problem tenants. Property management companies manage the entire process.
There are many benefits in having your property managed by a professional real estate company, and one of the most important one is the ability to handle all tenant related matters. A professional property management company can help the landlord screen tenants to ensure the tenants have a great credit score and proof of income. Many landlords are not aware of this important step in screening tenants and end up facing problems once the tenants move in. Property management companies set high standards in screen tenants to ensure the turnover rate is low and high success rate in collecting rent from the tenants.
If you invested in property for rental income you might want to consider a property manager. You may not realize how time consuming effectively managing a property can be and could become overwhelmed in a short period of time, whether you are a first time investor or a veteran. Properties require long-term commitment and it doesn't just mean collecting rent and fees. That alone requires its own level of patience. A Property Manager can help you with routine management and maintenance issues that arise frequently and are skilled at balancing multiple properties at a time, many with full teams of experts behind them. They can also help with the behind the scenes operations like bookkeeping, documentation, filing, forms and complete portfolio management. If you have multiple investments or have a full time job in addition to your real estate ventures, you can't always wear both hats at the same time. Dedicated property managers will free up your time and be available to the needs of your investment when necessary, with resources to offer 24/7 availability especially beneficial during emergency maintenance situations.
If you are looking to hire a Property Management company to manage your property then consider hiring ACCL Property Management. For free consultation, please email us at info@acclpropertymanagement.com or call us at 905-432-8961