Property Management 101 – Things every landlord needs to know!
Property Management 101- Owning your own home can be an exciting experience and being able to rent out space for profit to help cover your mortgage or to make extra income is a good benefit. However, it can also become incredibly stressful especially if theres tenant drama involved. Successful Landlords don't just collect rent checks they also understand the law, adapt to various problems, and negotiate different personalities. In this article the property managers at ACCL Property management company will go over the top 6 things you need to know before you become a landlord.
Landlord and tenant relationships can be tricky. But with the right advice you can make your rental property stress free and profitable – See tips below: 
Top 6 things every landlord should know:
1. Wanting a 9-5 job?:
With rental property management, efficiency can mean everything. If you are a landlord who works another job it can be super challenging to find the time to manage your rental property. Being a landlord is not a 9-5 job. When you are a landlord there is no clock to punch into nor daily schedule and you will not work regular hours. While some days are easier others can be labor intensive and exhausting. Situations change constantly for example, you may plan on going to your rental property to collect rent but unexpectedly encounter a small plumbing leak. Making you decide to ignore the leak, call a plumber, or personally handle the issue. Depending on what you decide, your five-minute rent collection plans can quickly turn into a two-hour ordeal. Not to mention if you end up having a chatty tenant you could be playing the role of a therapist/counsellor.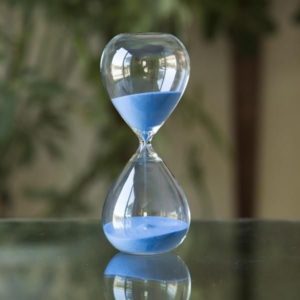 Here are a few examples of the types of roles landlords play:
Handyman/ Repairman

Debt Collector

Negotiator

Salesperson

Supervisor 

Realtor 

Therapist/Counsellor
2. Legal rules you must follow and responsibilities: 
The legal side to property management 101. A basic understanding of real estate law is beneficial for a landlords success. Since real estate law can be fairly complicated it is best left to professionals. When you work with a property management team, they will ensure you are abiding by the law and not getting exploited. If you choose to not hire a property management company and run your income property by yourself there are various rules that property owners and landlords must follow. To list a few:
Fair housing laws (non – discrimination). 

Rules and laws governing the types of questions you may or may not ask perspective tenants.

Proper Health and safety codes.

Laws for tenant eviction.

Providing tenants with a copy of their tenancy agreement.

Rent increases. 

Laws regarding when a landlord can enter the rental unit.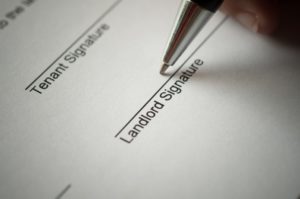 3. Determine rent-price range:
More than likely you've probably put a substantial investment into your rental property, and you're likely dependant on the monthly income it generates to keep up with mortgage payments. Depending on your region's rental market, you might be in an area that has lots of competition from other landlords, making it important for you to focus carefully on how much you should be charging for rent. Ideally you should charge enough rent that you have enough money to cover all your monthly expenses while still making a profit. This is a key in Property Management 101.
The property management experts at ACCL property management company advice you to determine your base rent by calculating the total amount it costs you to own that property each month, and the maximum amount you change should be driven by the current rental market. After you determine the range of the current rental market along with the amount it costs you to own the property each month, you can decide how to price your rent. Higher rents may earn you more but could take you a longer time to find the right tenants. Sometimes its better to slightly lower rent, you may earn less but you could be minimizing the amount of time your property is vacant. – For more information call your trusted ACCL Property Managers at 905-432-8961.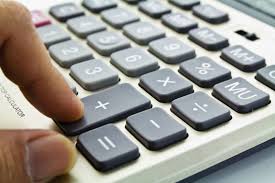 4. Screening and selecting the right tenants: 
Checking references, verifying employment information, and running a credit check on the applicants is all apart of tenant selection and screening. One of the most common mistakes new investment property owners make is bringing in the wrong tenants. It is so important to screen and find applicants properly in order to avoid problems such as tenants not paying rent on time, property damages, and criminal or illegal activity. The Professional property managers at ACCL Property Management have a proven process and experience in tenant search and screening but if you choose to do it on your own the administration of the entire leasing and tenant screening process from start to finish may include:
Lease renewals

Ad posts of the rental unit

Scheduling appointments 

Calling reference checks 

Running credit checks

Lease terminations

Rental increases

Timely collection of rents

Negotiating year-term tenant renewals

Collection of a security deposit

Turning over the keys

Ensuring the unit has been vacated and has been left in good shape

Accepting the keys back once the lease has been terminated

Lease preparation

Tenant selection and screening

Collection of the first and last month's rent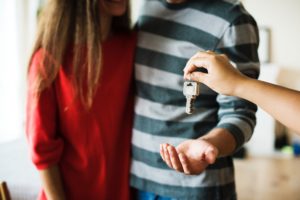 This can be a tedious and time-consuming process for any landlord. Don't let yourself get burdened with the ever growing amounts of administrative paperwork needed to support your income property. Get the right advice and professional help from the ACCL Property Management team. A property management company can help oversee the administration of the entire leasing and tenant screening process from start to finish. They will also handle all aspects in dealing with the landlord and tenant board. 
5. Insurance: 
As a landlord you're going to have enough on your hands to deal with without having to worry about any unforeseen damages that could happen to your investment. In order to prevent unexpected costs, you need to make sure, you are insured for everything that happens to your tenant including issues that are caused by your tenant as well as home coverage. If you are not confident you have the best insurance for your investment property, you should talk to a professional immediately.
6. Consider hiring a property manager:
Is it time to hire a property management company? If being a landlord is more work than you expected, you can hire a property manager to do all of the work for you. You may not require the physical services of a property management company such as doing the routine maintenance and repair work. However, when it comes to the administrative tasks and paperwork having the experienced staff and knowledge from working in the business for many years can save you a lot of time and frustration with the paperwork headaches. 
Keep in mind a property management company will also take a cut of your profits. If you work a full time job and are only investing in a rental property as a side stream of income, you may be able to afford a 10% deduction in profits. Depending on your income and situation you will have to carefully consider whether a property manager is something you need or can afford.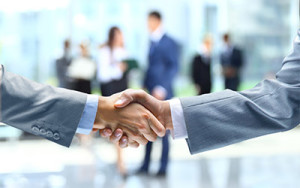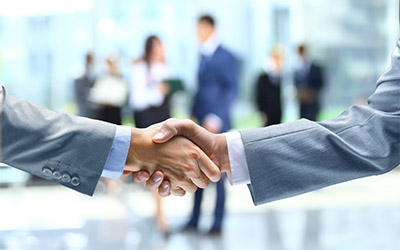 How a Property Management Company help:
Here is a sample list of the kinds of administrative tasks and associated paperwork that a professional Property Management Company can better handle for you:
Tenant search, research and interviewing.

Lease agreement preparation and enforcement.

Permits, registration and bylaw compliance documents.

Rent collection, deposit and follow-up when required.

Property and safety inspections.

Property taxes, utility bill payments.

Insurance coverage and payments.

Financial accounts and reports for business and tax purposes.

Routine maintenance scheduling and procurement.

Professional repairs and upgrade services coordinated.

Security and customer service support provided.

Condominium and Institutional management services.
Finding a responsible property management team that you can trust will make renting out your property a laid-back proposition for you. The property management company will take care of all major and minor problems that come up along with posting your rental property online and in ads to get it rented.  The only thing required from the landlord is to make sure you hire a reliable company that can do a good job without a lot of intervention from your end.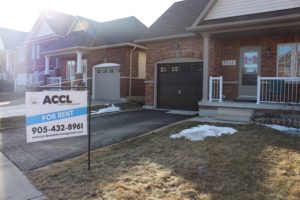 Get the right advice and professional help from The Experts at ACCL Property Management, your Property Management 101 experts.
LANDLORDS – Do you have too much things to do and not enough time? Sick and tired of having to deal with the headache of managing a rental property? Don't know how to choose the right tenants or how to start an eviction process?
TENANTS  – Looking for a new rental apartment or house? Not sure were to look or need some extra advise?
Contact Us for more about Property Management 101:
Durham Region Tel: 1(905) 432-8961
York Region Tel: 1(416) 619-5203
Peel Region Tel: 1(416) 619-9214
Toll free: 1(844) 651-2225
Fax: 1(905) 579-6688
Email: info@acclpropertymanagement.com
When you choose ACCL Property Management, you have the peace of mind, knowing that you have a trusted name in property management.
HOW TO MAKE A GOOD IMPRESSION ON YOUR RENTAL APPLICATION
How landlords can evict tenants in Ontario
Does your place have cockroaches, mice, or other pests?
The Importance Of Paint Color In Your Investment Property
5 Different ways to save time – What Every landlord should know!
3 Top reasons of why you should pre-screen every tenant!